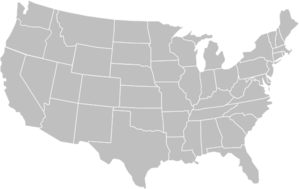 NOTICE: CORPORATE OFFICE ADDRESS CHANGE:
PO BOX 494 MILLIKEN, CO  80543
Are you interested in volunteering? Check the list below to see if there is a chapter in an area near you. Don't see a chapter near you and are interested in possibly starting one? Click here to contact us.
California
– Contra Costa County –
Phone: 925-785-8342
– Monterey County –
Steve Vagnini-Director: steve.vagnini@guitarsnotguns.org
Assistant Director: Tim Patchin
Secretary/Treasurer: Joe Braun
– Santa Cruz –
Matt Cole-Director: mwcole@yahoo.com
– San Benito County –
Steve Harris-Director/Instructor-
Phone: (831) 333-6615  and Email: Steve.Harris@guitarsnotguns.org or steveharris1957@gmail.com
       Richard Primont-Asst. Director/Lead Instructor-
Phone: (831) 801-9309 and Email: rjprimont@gmail.com
Bob Quaid-Secretary/Treasurer
Ana Garcia-Instructor
Bruce Gilsenen-Lead Instructor
Ramona Hill-Lead Instructor
Richard Primont- Lead Instructor, 2nd Level
Martha Quezada-Instructor Assistant
Devin Espinoza-Instructor
Doug Moore-Instructor
Jim Asceves-Lead Instructor (AKA Cisco Jim the singing Cowboy)
Brandon Kett-Instructor
Trisha Kett-Instructor
Facebook Link: https://www.facebook.com/profile.php?id=100086063786064&mibextid=LQQJ4d
-Colorado Corporate Office-
Ray & Lousie Nelson -Founders: Louise@guitarsnotguns.org 
P.O. Box 494, Milliken, CO  80543
Phone: 770-861-2442
Georgia
-Coweta County-
Adam Griffith-Director: AGriffith@cityofnewnan.org
– Fayette County –
Todd Bethel-Director: Todd.bethel@guitarsnotguns.org
Michigan
-Franklin County –
Bret Hoag-Director: hoag2@oakland.edu
Maryland
– Allen J Whitt Jr. Chapter –
Director – Donna Hammond
Assistant Director – Nancy Johnstone
Treasurer – Tanya Adams
Marketing – Mindy Whitt-Ostroski
---
North Carolina
-Charlotte County-
Will Terpenig-Director
Nick Langston-Director: nicklangstonjr@gmail.com
Oregon
– Pacific Northwest –
-Depoe Bay-
Richard Salazar-Director: richard.salazar@guitarsnotguns.org
Assistant Director: Karen Murray
Secretary/Treasurer: Linda Perez
---
Washington
– King County –
Tim Wong-Director: tim.wong@guitarsnotguns.org
Assistant Director: Jack Ballard
Secretary Treasure: Derick Rackhorn
---
Canada